Welcome to Eddie Romanelli's!
Eddie Romanelli's is a longtime local favorite restaurant serving up scratch-made fare seven days a week in Leland, NC. Large portions and affordable prices keep guests coming back for more. Eddie Romanelli's also offers convenient services such as Curbside To Go and Family Style To Go. Whether it's a workday lunch or a family dinner, Eddie Romanelli's offers something for every meal and every occasion.
EDDIE'S TO GO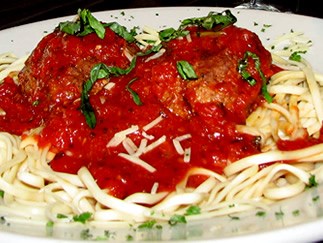 Curbside To Go:
No time to dine in? Eddie Romanelli's at Waterford offers curbside to go! Just phone in your order and when you pull up to the curb, our friendly staff will bring it out to your car.

Family Style To Go:
We offer a family style to go menu for those occasions when you need to feed a crowd. Choose from a wide selection of menu items including appetizers, salads and entrees. Eddie's Family Style To Go is perfect for family gatherings, business luncheons, rehearsal dinners, holiday parties and much more!